Fashion brunch by Lina Khrystoforova / 13.03.2023
It was a pleasure to present some artworks at an incredible event, a style performance by famous Ukrainian stylist Lina Khrystoforova in Hotel Motto, Vienna.
The meeting was dedicated to the trends of spring 2023, and the paintings "Woman" and "Synergy" complemented this wonderful event, adding to the spring colours and mood.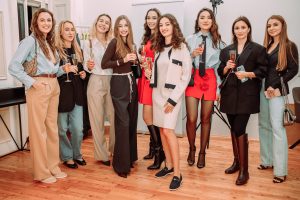 October 14th, 2023, the official launch of Up&Coming, an occasion that coincided with the grand opening of the incredible event venue, Space 11, and the
Read more...