Opening of personal exhibition "Inner Dialog" by Alina Babenko in Vienna
On October 25, 2022, a personal exhibition of paintings "Internal Dialogue" by Alina Babenko was opened in Vienna, Austria. Together with the Arthentico gallery, we managed to organize an exhibition of 20 paintings. Most of the paintings were transported from Kyiv, and some of them were painted in Vienna. Arthentico Gallery has been supporting and helping Ukrainian artists since the beginning of the war in Ukraine. The event took place in the heart of Vienna, in a historic building of the 14th century. It is said that in his time Mozart often visited and even lived for a certain period in this house, visiting his beloved. Art combined with history aroused great interest among the guests. The opening was attended by about 100 guests, including representatives of the embassies of Ukraine, Switzerland, Poland and Israel. Entrepreneurs, investors and politicians of Austria. The exhibition lasted until October 30, 2022. During the entire period of the exhibition, the artist conducted a short excursion and acquainted the guests with the history of each painting. Choosing his favorite composition, each guest started his own dialogue with his favorite.
"Inner Dialog" by Alina Babenko
First solo-exhibition held by Arthentico Painting is about showing how my heart feels. It is a very sensitive approach for me to find my innermost self. It allows me to lead an inner dialog with myself and my deepest sentiments, which is then mirrored in all my artworks. Each of my paintings begins with a blank canvas and evolves solely through the process of my journey. I utilize brushes and painting knives to help me bring this voyage to life on canvas. The prominence of brilliant colours is an important characteristic of my work that has developed through time, as they are like rays of light guiding me to make the right decisions in life and to go towards my life's mission. As a result, each completed work has a distinct origin story, which is embodied in following works of mine.
About Alina Babenko
In 2011, Alina earned her diploma from the Academic Art School in Bila Tserkva, Kyiv Region, Ukraine and in 2017, completed her master's program in architecture at the Kyiv National University of Civil Engineering and Architecture, Ukraine. Alina began painting oil paintings in 2016 and has since created her unique method that allows her to portray her life experiences on canvas. The artist's paintings can be found in private collections in Ukraine, Austria, the Netherlands, Sweden and Qatar.
About Arthentico
Arthentico is a hybrid art gallery that specializes in presenting, selling, and renting highquality pieces of art. Each work of art is carefully selected and made available to everyone based on the quality criteria of art specialists we trust. Arthentico offer a comprehensive and personal service to help you find the right artwork for your home, business or private collection.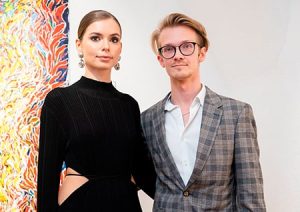 Arthentico unterstützt vor allem ukrainische Kunstschaffende, um ihnen trotz der Umstände des Krieges, das Ausstellen ihrer Bilder ermöglicht. Die erste Solo-Ausstellung "Innerer Dialog" von Alina
Детальніше...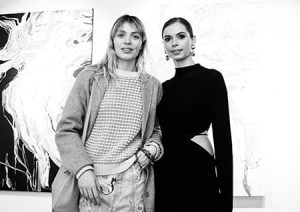 On October 25, 2022, a personal exhibition of paintings "Internal Dialogue" by Alina Babenko was opened in Vienna, Austria. Together with the Arthentico gallery, we
Детальніше...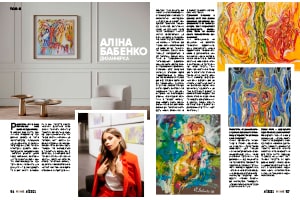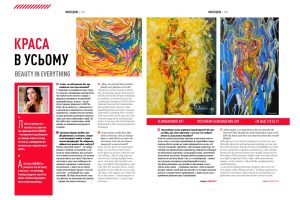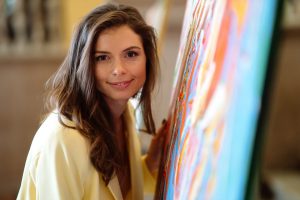 On the 21st of June, Snow White & the Seven Dwarfs ballet event was held in the October Palace in attendance with Anna Stoynova, Stanislav
Детальніше...